Welcome to the Hangar Open Beta. Please report any issue you encounter
on GitHub
!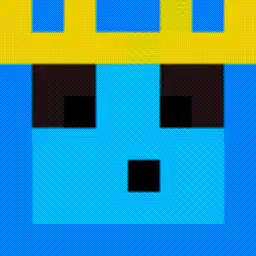 A useful library plugin that includes lots of helpful code and API features.
Description:
BlueSlimeCore is an library plugin with many features that are necessary for my other plugins. This library is also free for other developers to use.
Features for Servers
Support for Spigot, Paper, and Folia
'/item-to-nbt' command to view NBT data tags on items.
'/item-to-base64' command to convert items to Base64 strings.
'/debug-event' command to find plugins and listeners for events.
Features for Developers
Configuration management system for saving and loading of multiple files.
Language management system with support for per-player languages, MiniMessage, and PlaceholderAPI.
Ability to send action bars, titles, and sounds through the language API.
Command system with player checking and sub commands.
Plugin update checking with SpigotMC or Hangar.
Menu API for creation of menus with buttons or pages and a configurable item format.
Factions Handler API to aid support with many different Factions plugin.
Item builders to quickly create items, leather armor, potions, and player heads.
Multiple version handler for spawning entities, changing max health, checking absorption.
Multiple version handler for sending cooldown packets and checking server TPS.
Utility methods for dealing with block/entity locations, items, experience, hex colors, and versions.