Welcome to the Hangar Open Beta. Please report any issue you encounter
on GitHub
!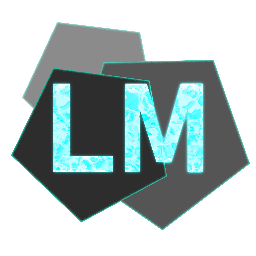 Level-up mobs on your server, RPG-style! Perfect for Survival, Skyblock, and more.
Minecraft's mobs, on 'hard' difficulty, are so darn easy! This is where LevelledMobs comes to shine on your server, by upgrading the PvE experience for mobs. LevelledMobs applies a level through customizable formulas to every newly spawned mob on your server - the higher the level, the higher the stats, the more difficult a mob is to fight. Harder, better, faster and stronger, all completely automatic!
It can hook with your favourite plugins, such as EcoSkills, Aurelium Skills, mcMMO, WorldGuard, and far more. Read below to learn more! ;)
Screenshot Gallery
Why choose LevelledMobs?
Integrated: LevelledMobs has many integrations, made both internally and externally. This allows you to integrate mob levelling with other mechanics on your server such as WorldGuard, EcoSkills, Aurelium Skills, mcMMO, and so on. In addition, several of these integrations are specifically made to ensure LevelledMobs is compatible with other plugins like Elite Mobs, MythicMobs and Eco Bosses.

Simple: Drag and drop the LevelledMobs plugin into your server, and you'll instantly see an improvement to your server's PvE experience, in addition to an extra layer of detail that you can offer to your players. As LevelledMobs is configured to work great out of the box, you will likely need to make little to no changes to be fully satisfied with its operation. You can also go all-out on customization if you wish, thanks to our powerful Rules System configuration.

Robust: LevelledMobs doesn't make obscure changes to your gameplay - just about all standard ('vanilla') mechanics area unchanged, such as your mob spawning logic. We scrutinize updates to the plugin to keep it bloat-free.

Powerful & Customizable: Level mobs your way! Fully customizable Rules System and Custom Drops System so you can fine-tune your LevelledMobs experience extensively beyond its out-of-the-box state. Several special features such as the inclusion of several levelling systems by default, custom attributes such as item and exp death drop multipliers, brilliant packet-based name label system, and so much more! The list of capabilities is too long to fit here, so we can only suggest that you try it and see. ;)

Performant: LevelledMobs has been proven to have a very low footprint on the server's tick, even on large Survival servers with ~140+ players online simultaneously. Design choices such as the use of multi-threading for automated tasks ensures the largest of servers can run LevelledMobs with no performance drawbacks.

Documented: LevelledMobs' configuration files, along with various other instructions and tutorials, are documented on our Wiki. We are always open to feedback to refine all areas in the plugin, such as our Wiki. Feel free to let us know if it doesn't explain something you were looking for. :)

Support: Free, high-quality support from our support staff. Few free (even premium!) plugins are able to match the level of quality we offer to our users.

Translated: Several official and unofficial translations are available for you to drag and drop in, if English is not your server's native language. LevelledMobs also automatically translates nametags and death messages into the language that a client uses!

Free and Open Source: LevelledMobs gives liberty to every user to distribute, modify and use LevelledMobs to their liking in accordance to the GNU Free Software license we have chosen. We also distribute this premium-quality plugin at no charge so that as many servers can enjoy the plugin as possible.

...and much more! Install the plugin for yourself and discover what LevelledMobs has in store for your server.
Video Showcases
Plugin Overview (Bramble Street)
Plugin Overview (SoulStriker)
Player Levelling Tutorial (PenalBuffalo, UltimaOath)
Integrations
Sponsors
Thank you to Raid Shadow Legends for sponsoring this segment. /s
If you are interested in sponsoring LevelledMobs, please let us know.