Welcome to the Hangar Open Beta. Please report any issue you encounter
on GitHub
!
Floodgate
The companion to Geyser, Floodgate is a hybrid mode plugin which allows Minecraft: Bedrock Edition connections to join online mode Minecraft: Java Edition servers without the need for a Java Edition account. Bedrock clients are still required to be logged in through Microsoft.
Floodgate is an Open Collaboration project by Ziax, the creators of CubeCraft Games.
Setting Up
For the majority of setups, Floodgate should work right out of the box as a plugin. Simply just put it in the plugins folder of the Paper server or Velocity/Waterfall proxy.
However, if you are running Geyser as a standalone program or are not running it on the same server/proxy Floodgate is installed on, please see the Floodgate Setup page for more information as additional steps will be required.
YouTube Tutorial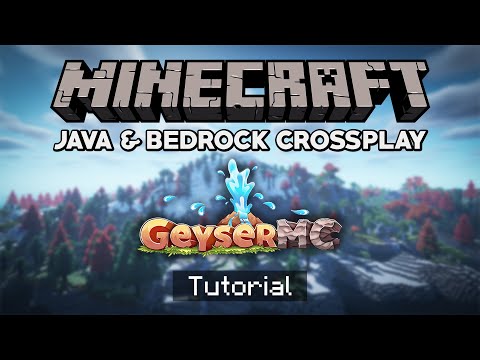 Note that the instructions in the video above contain setup instructions for both Geyser and Floodgate.
Test Server
If you would like to see how Geyser & Floodgate work before downloading, feel free to join our test server with the IP: test.geysermc.org, with port 25565 for Java and 19132 for Bedrock.
Links